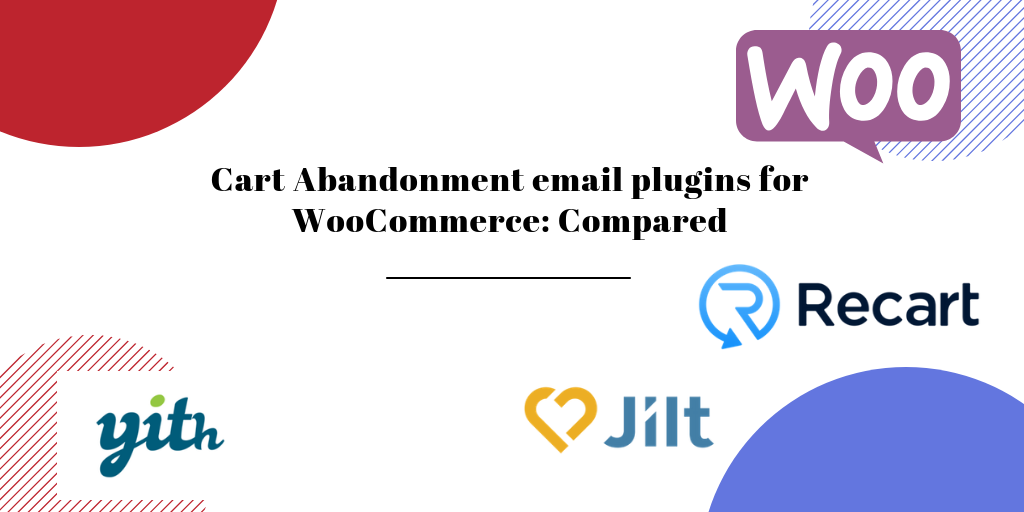 I don't need to explain to you why you need a cart abandonment plugin for your WooCommerce store: Dinner is ready, the kids are crying, the laptop goes flat. As the store owner, you need a way to reach out and let them know you're still here.
My name is Rhys, I run Cart Catch. If you find the below article useful, maybe you'll like Cart Catch? It's a completely free cart abandonment email plugin.
I've compiled a list of the biggest players in the cart abandonment ecosystem for WooCommerce. Keep reading to save yourself some time. Then, make sure you start with the most full featured, the cheapest, or the fastest to get started. I'll also put a little footnote about the best WooCommerce cart abandonment email plugin at the bottom.
I should add a disclaimer – Cart Catch is a cart abandonment tool for WooCommerce too. To be as impartial as possible, I've left Cart Catch out of the reviews below.

I'll work through each of the plugins and give a quick run down of how to get them installed and set up. Then we'll look at the first email experience for each. I've included detailed screenshots along the way, so you can see what you think without installing them all.
I've got a live store that I use quite often for internal testing over at Cart Catch, called OneMac. To review the functionality of each plugin fairly, and as side by side as possible, I'll install each cart abandonment plugin on the store to see how they respond to an abandoned cart.

This should be interesting!
Recart for WooCommerce
Recart claim to have recovered $128 million in extra revenue for their customers. That's a serious number! There's three automated emails that are ready to fire straight after a cart is abandoned. Recart seems to run on about 12000 live websites, which makes it the biggest platform reviewed here.

Recart features
Features Recart advertises out of the box:
Cross device cart rebuilding
Stop on purchase
Abandonment discounts
Email, push notifications, SMS notifications.
Recart pricing
Recart pricing is monthly, so you'll be paying an ongoing commission for the whole time that you use Recart. That's fine though, they're making you money, right?
Recart starts at $29 per month for up to $1000 recovered. That works out to (at best) a 2.9% commission. As your recovery amount increases, the pricing is $169 per month (<$10k), and the next tier is $1099 per month (<$100k).
Recart pricing is pretty competitive compared to other products reviewe below.
Recart review
Let's start by installing the plugin from the WooCommerce plugin repository. Recart has 700+ active installations, and a 4.5 star rating.
After installation, we're asked to finish setting up Recart. Clicking "Settings" sends us to the plugin info, where we need to enter a Site ID (that we don't have yet.. off to recart.com).

Signing up for a 28 day trial is easy – we only need an email, password, and domain name. There's no credit card required up front.
The next screen presents us with a Site ID, which we need to paste in on WooCommerce.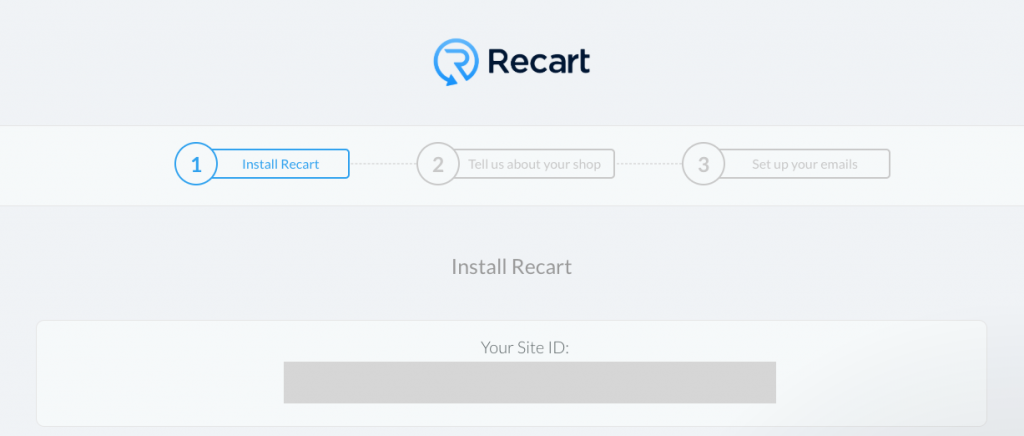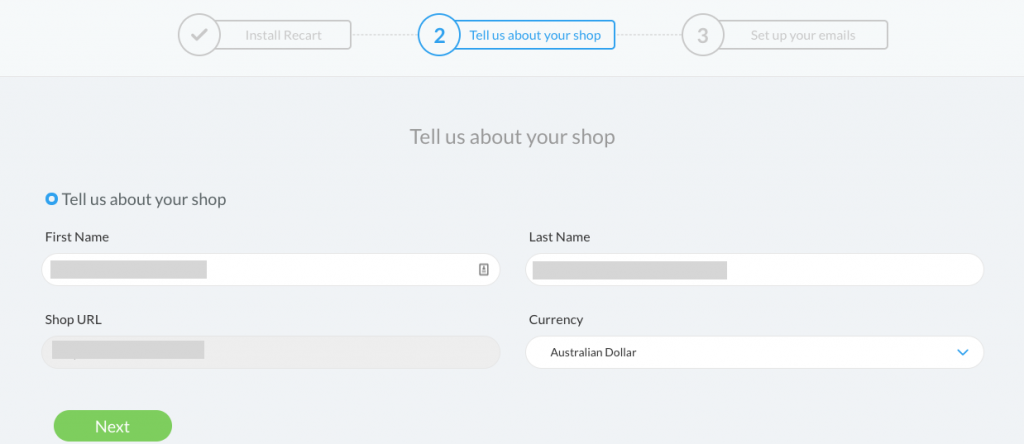 There's a pretty cool option that seems to offer on the fly language translation for cart recovery emails. I'm not going to test that out, but it's an interesting feature. After next-next-next'ing through a few more screens, it looks like we're good to go.
The other killer feature looks like FB messenger integration, where a user can opt-in for FB messenger updates about their order.
The Recart dashboard is very nice, but it can be a bit tricky to find your way around.
Recart – abandonment emails
I had trouble getting the abandonment email to work from Recart. I'll revise this article over the next few weeks to add some examples of the abandonment email out of the box.
My best guess is an ad-blocker may have picked up the script that saves emails and blocked it before running.
Jilt Email Marketing
Back in 2015, Jilt was purchased as a Shopify plugin and extended to WooCommerce. It's a popular option for abandoned cart emails and seems to run on about 2500 live websites.
Jilt Features
Jilt is (as of recently?) marketed as a full service email marketing platform, not just a cart abandonment platform. As such, they have broad features that some others on this list don't offer.
Lifecycle emails allow you to set entry rules for a campaign that will send a tailored email to a customer at the correct time for them to make a purchase. For example, a 'We haven't heard from you in a while!' email with a discount.
Segmentation allows you to set your own custom rules that can qualify or disqualify certain customers from campaigns. For example, there's no point reaching out to customers from countries where you cannot ship products.
It does look like there's cross device cart rebuilding.
There is dynamic discount campaigns (abandonment discounts)
Jilt Pricing
Like Recart, Jilt pricing is monthly, which will require an ongoing commitment to the Jilt platform. As I mentioned above, Jilt also offers a full kitchen sink of marketing tools to reach out to your customers (so it may be a better value proposition, depending on your use case).
Jilt starts at $29/mo for up to 200 customer emails. On anything but the tiniest eCommerce store, this isn't going to go far. Jilt estimates you'll receive a 10x ROI by returning approx $280/month.
On the small-mid size, at 600 orders per month, Jilt costs $79/mo (expected ROI of $4200)
From there on up, Jilt becomes more cost effective. 200 orders per week day will cost you only $299/mo ($42k ROI).
Jilt Review
Setting up Jilt is super easy and polished. Jilt has 1000+active installations on the WordPress Plugin repository and a full 5 star rating.
After installing and enabling Jilt, we're met with a 'Connect to Jilt' button. Hitting it sends us to Jilt, automagically connects the WooCommerce store to their back-end with some oauth magic and suddenly it's all connected.


The Jilt dashboard looks pretty polished, and offers a lot more than just cart abandonment. Jilt is definitely heading towards being a full service marketing platform, with outbound email triggers and ad-hoc email campaigns.
I think this overlaps a lot with Mailchimp and other customer lifecycle tooling, but it makes sense (since, for cart abandonment emails, a lot of customer action is recorded)
Jilt – Abandoned cart emails
Setting up and abandoning a cart with Jilt meant I received emails over the next few days prompting me to revisit my test website and complete my order.
The emails were pre-populated with catchy subject lines, nice and neutral color schemes, and featured the images and descriptions from my store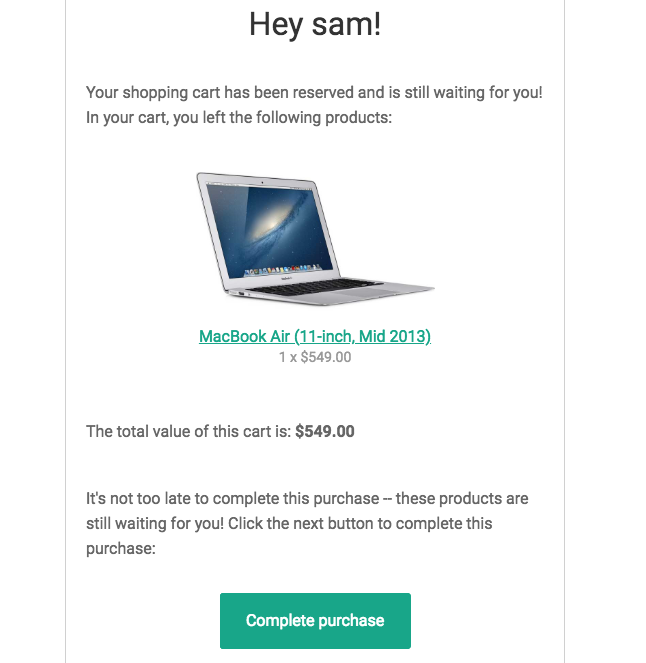 Clicking through the email lead me to my original cart (rebuilt, in a new window) ready to check out as I'd expect.
YITH WooCommerce Recover Abandoned Cart
I've not used YITH WooCommerce Recover Abandoned Cart before writing this review, so I'm learning as I go while writing the review. The best feature I can see from the outset is it doesn't require an ongoing subscription, so it's a pay once and use forever tool.
YITH Features
YITH WooCommerce Recover Abandoned Cart is a barebones cart abandonment tool. There's not much in the way of standout features, but it is a cheap and useful way to start reaching out to customers.
YITH Pricing
YITH is the cheapest tool you'll find here, and comes in at $70 – $170 USD as a one off purchase. You might find it's a little too barebones, so give the free version a try first before forking out for the paid one.
YITH Review
Installing the plugin, I can see that it's got 1000+ active installations, but only a 2 star review average on the WordPress plugins directory.
Getting set up was quick. Install, Activate… then I think we're done? There's nothing in the way of setup emails or getting started prompts, so it's a little quiet.
Since it's not very chatty, I'm off to abandon a cart straight away. I've added items to my cart, headed to checkout, and seeded the form with my email address.
Still… Silence.

A little while later, my email, subtotal and status appeared in the table and the email was ready to send.
It's a manual action to send the cart abandonment email, and the cart abandonment email must be manually created from scratch.
YITH – Abandoned Cart emails
With Yith WooCommerce Recover Abandoned Carts, the emails need to be created from scratch. It's a little unintuitive, but there's a way to add variable fields and the cart information to the abandoned cart emails.
The emails use the existing branding that has been set up in your WooCommerce theme, which may save you Back in 2015, Jisome work down the track.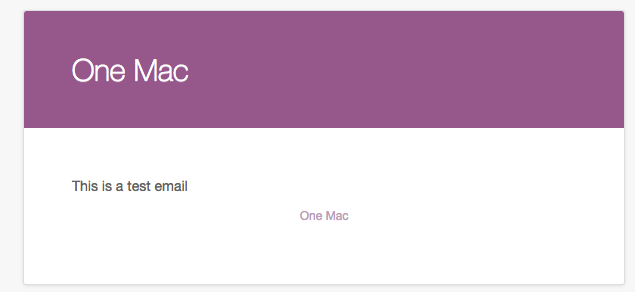 Which is the best Cart abandonment plugin for WooCommerce?
At this point in time, after reviewing many of the tools on the market, Jilt is both the best Cart abandonment plugin available for WooCommerce and the most expensive.
Recart is a very fully featured middle of the road solution to try out. The emails come preconfigured, the dashboard is professional and well made, and the pricing is very reasonable.
At the time of writing, I'd give YITH and other self-hosted abandonment solutions a miss. They don't seem to have the same level of polish, attention to detail, and general understanding of their customer base that their SaaS competitors seem to have mastered.
I'll continue to revise this list in the future to add other solutions that I come across during my research.